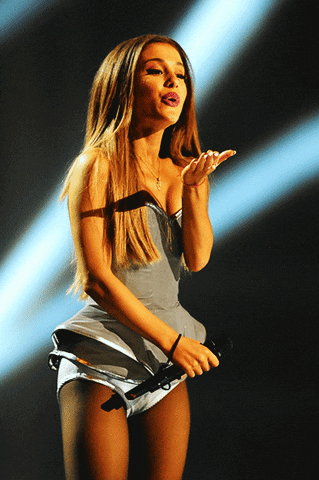 Nuovo video per ARIANA GRANDE
Mentre la partenza del suo tour è sempre più imminente (18 marzo), ARIANA GRANDE annuncia l'uscita del video ufficiale di Rule The World, nuova collaborazione di Ari con il rapper 2 Chainz.
GUARDA QUI IL VIDEO DI "RULE THE WORLD"
Nel frattempo, Ari non conferma né smentisce il suo ritorno di fiamma con Big Sean, e si gode il suo nuovo record su Instagram (leggi qui).
Questo mese in edicola
Ogni mese TOP GIRL ti aspetta in edicola con interviste esclusive ai tuoi big, poster, tante news sulle tue celebs preferite, test, beauty tutorial, fashion trend, consigli psico e sex e... un oroscopo che ci becca!
 Instagram
Segui Top Girl Magazine
su Snapchat!

Avvia l'app, inquadra il logo, tieni premuto
qualche secondo e seguici!